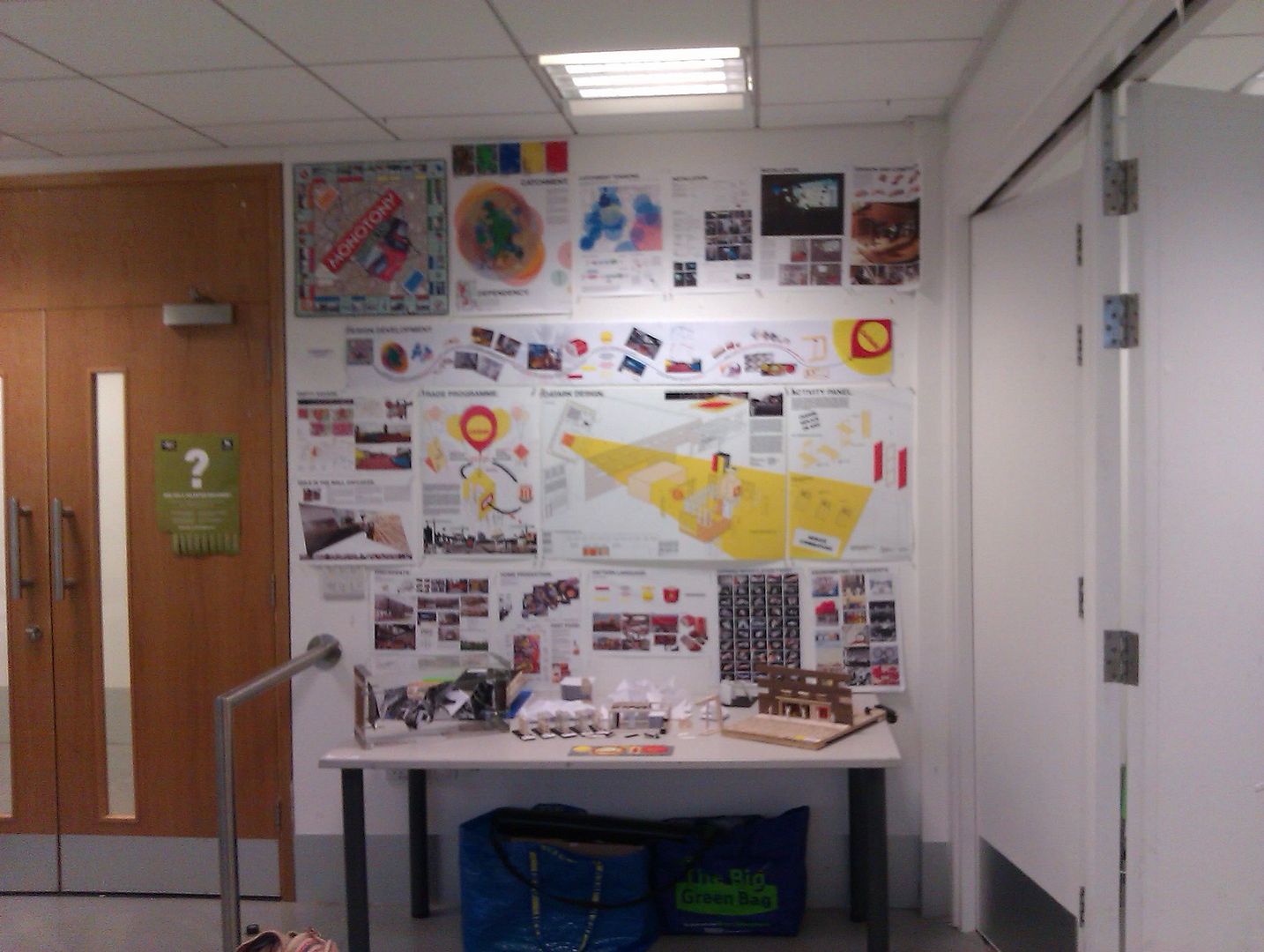 My first graded review was set up as above, the review went well with my only feedback being a spelling mistake.
The design is an 'Oat Ark' with community/identity events that happen inside it, but it has a wider impact giving energy to the empty square.
I will post up details and high quality images of my sheets/models in January.