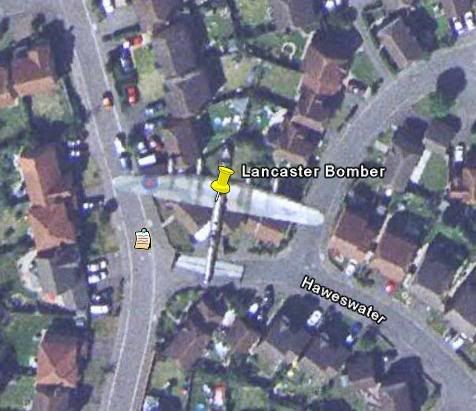 This has appeared on Google Earth for sometime, what is it? Well it's an image taken of Huntington, England with a Lancaster Bomber (one featured in earlier posts) flying over head at the same time. It looks like it's on one last bombing mission before returning to base… all it needs to be is black and white.
You can check this out on Google Earth yourself By typing in 52°20'10.90″N 0°11'43.32″W and then zooming in a little – Tell your friends!
If your interested with the Lancaster Bomber then check out an old post of mine. Here. 
EDIT: It is not on Google Earth anymore due to updating.