Everyone who did French in year 9 has experience in using those over-rated translating websites to do their homework. The ones that turned Frog (Grenouille) into something stupid like an Apple or worse. The fact that these exist in some forms can be put to good use such as translating foreign websites but in the case of work they are merde.
What this leads me onto is the fact that China for the Olympics (Beijing 2008) seems to be using these free translator for various information signs. I read the Daily Express today and they had a two page spread about some of the most hilarious 'cock' up translations of warning signs for instance. Below are some examples that I found particularly funny – if they want this Olympics to be a success I think some form of proper translator is needed by the Government in China to not make them a laughing stock. Even though they are as these Olympics are a cultural cleansed waste of time comparable to Berlin 1936 – where the strife of the country is covered up for a whole year – then someone like Jesse Owens comes into frames and really f***s up your plans for revolution in the country.
So here are some of my favourites: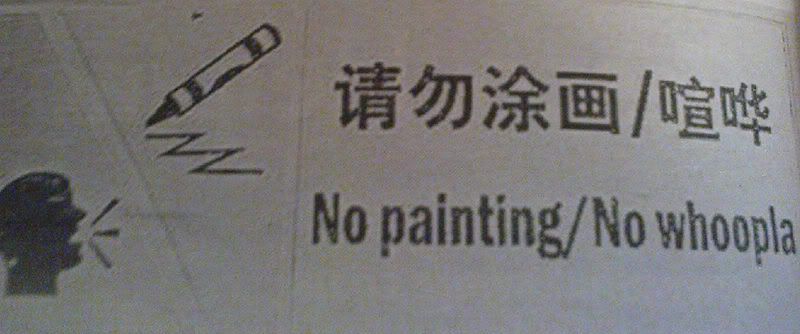 I have no idea what this is meant to mean.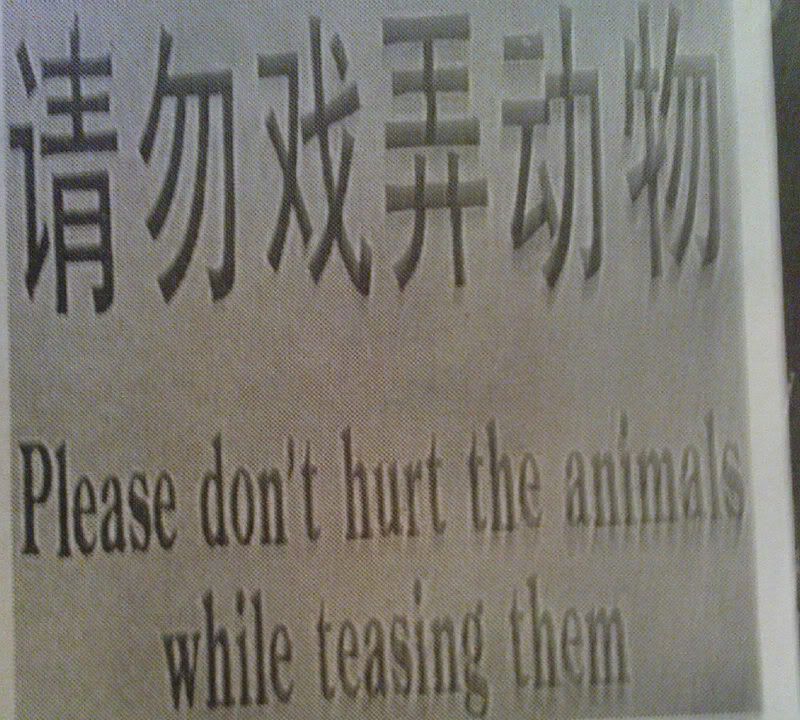 Are you sure this is good for us westerners to know?
This is apparently a great take on an Apple advert – it is not 'Think Different' in China it's 'Slip Carefully.'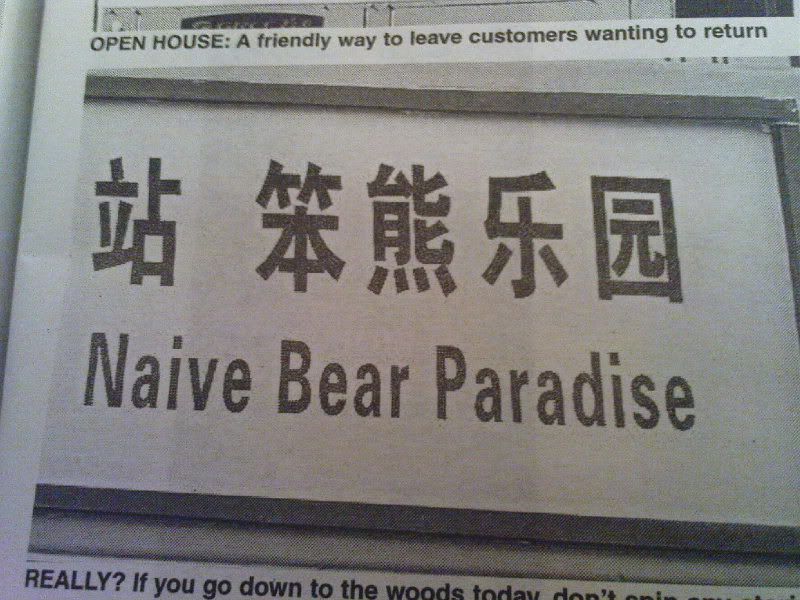 Yes it is a Naive bear paradise.
And then my personal favourite of the bunch, please be ready to laugh:
Ha ha ha ha.
This leads me onto an overview of the spread: