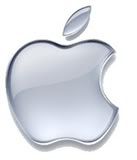 As we know Steve (Jobs) is not going to be doing the keynote at the last Macworld to be participated by Apple Inc. This could be down to healthreasons or it could be a fantastical snub to a conference/expo that has treated them well, I would probably go with the former. So this year Phil Shiller will be taking the reins like he does more and more now so I would expect less fantastical products to be coming out of the computer company from California.
My predictions of products at Macwordwell the two most likely candidates would be the Cinema displays and the Mac Mini, both are in desperate need of a redesign. First the cinema displays, their design should have the same design cues as the Macbooks and the iMac with the black banding around the screen and no doubt some environmental credentialsto go along with their new LED backlightdisplay. The second one for re-design would be the Mac Mini which will probably become a uni-body product or a product like the Time Capsule, witha HDMI or HD output witha greater focus on plugging a TV into it. It will no doubt like all new machines come with a decent Intel processor and the new nvidia graphics chip. A preview of Snow Leopard may be shown or kept for a later date, but probably retained as it will most likely be released in the summer of this year.
As for other potential updates, one could be the iMac which should see some specification changes but I do not think there will be many design changes to it. There may be room for an iPod development although I think this would be reserved for the summer and October keynotes from Steve – such as the rumoured iPhone Nano or the larger iPod Touch.
There has been some rumours of a coloured iPhone with some pictures appearing of a pink iteration.
We will see when Macworld starts on the 6th January.