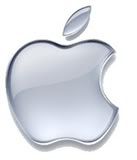 Macworld this year was a good one, Steve Jobs may of been absent but Phil Shiller took to the stage with a great opening line.
"Good morning. I'm so excited to deliver the Macworld 09 keynote. I'm so glad you all showed up."
iLife 09
They were talking all about Mac this Macword, their first new product to offer for iLife 09 which was to be expected. It has some new 'events' one such as faces which uses face detection to discover people in different photos which is kind of cool. As well as this a feature that allows you to tag by places, called 'Places' will be added to iPhoto – this uses geotagging in the latest raft of digital equipment of mobile phones to record the long/lat of where somewhere is. If you don't have GPS, iPhoto has a selection of thousands of places to tag against – it has a built in map system like Google Maps. iPhoto now connects directly to both Facebook and Flickr which is a brilliant idea and it updates when people update the tags on these websites.
When you run a slideshow, it uses the face detection technology to cut out people an place them into different events. Such as Phil making pictures flap in and out of an iPod advert.
iMovie 09 sets to right the wrongs of the last version, Apple actually admitting they did something wrong for one reminds me of the grovel they did when AppleTV was un-successful.
Phil showed off some of the new features of iMovie09, such as dynamic themes and animated travel maps but also a nifty image stabilisation system with no loss of quality. An engineer Randy Ubillos showed off some of the advanced features such as a great drag and drop tool which immediately splices the video to fit it in, the same with sound on the video. The technology used for this is complex but it is what everyone wants, simple drag and drop slicing and choosing the best clip.

One feature of Garageband 09 was shown called 'Learn to Play' it allows you to learn how to play an instrument of choice – such as a guitar, keyboard etc etc. They use videos some are even done by people from the real music industry such as Sting for example which is a neat idea – however these have to be purchased from their online store which means it is probably likely to fail or sell slowly.
It will be shipping soon for the usual price, with all new macs blah blah.
iWork 09 (joy)
This is just going to be a summary because it is like explaining Office, it works well and you have to buy it because all of your friends will use Keynotes. Some good stuff such as the Keynote remote, which uses the iPhone/touch to control the pages as they go through.
iWork.com
Like Google Docs only by Apple, it is only in Beta mode for feedback reasons but it pretty much is the same thing. Apple do seem to be trying to eat into their business partners share of the online space that is only a bad thing with Google.
17″ Macbook Pro
Great news a new laptop is out the 17″, massive screen with Matte display now. Unibody like the rest of them, this i'm sure will be a hit with the designers out there who can afford one of these beasts. Has up to 8gb of ram onboard with the latest graphics systems – it's looking good.
It has apparently the longest battery life ever, with over 8 hours usage this is pretty good considering the size of the screen and what it will be used for. It ofcourse like the rumours said it would be non-removable, it is pretty impressive tech and I am sure the video they showed will be appearing alongside the new product online. Along with their eco message saying that it will not hurt the earth in one little bit, because the battery lasts longer blah blah. I am sure the battery company working for apple is very pleased with this new component for the laptop it is pretty revolutionary.
iTunes
iTunes is going DRM free atlast