Way back in June I ordered a Mango Bike, at the time I thought the small wait would be fine but it was for various reasons prolonged until the start of September. It is such a fun process playing with the online options for hours to try and come up with a bike to your exact liking, what colour to choose and where to apply it. There are almost infinite options to choose from, I eventually picked a classic combination of a blue frame with red and white components with a cheeky bit of a pink on the handle bars and saddle.
I ordered the bike and waited, but it stayed as the screenshot for an age. These bikes are popular and sell out immediately when stock comes in so you have to wait a few months to get your baby.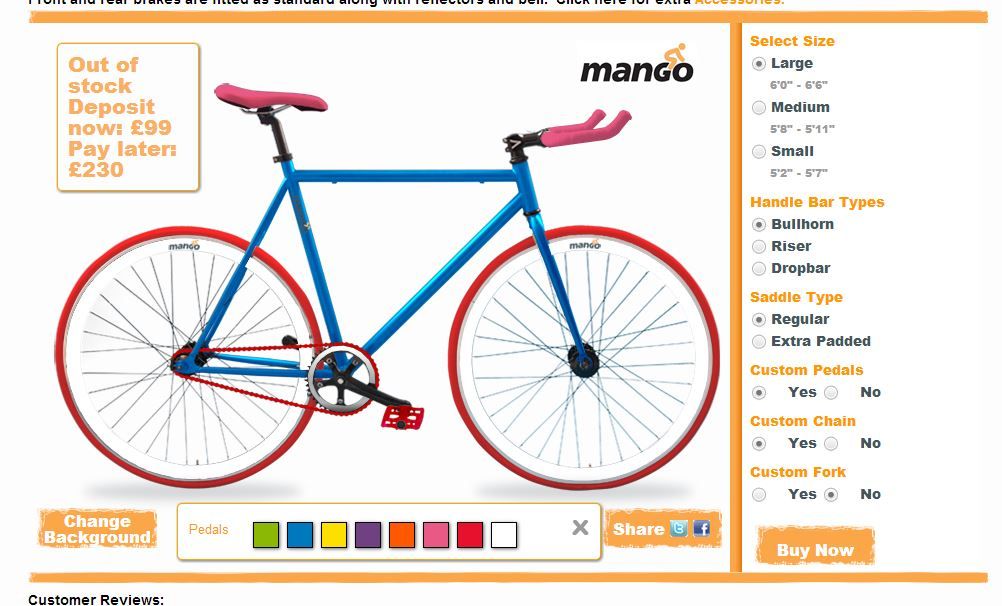 Eventually it arrived and everything is well, I have yet to ride it extensively but it does accelerate well and pings around corners. The saddle is fantastically uncomfortable however and I will be changing that for a Brooks Colt ASAP.
Here are some pics, the weather hasn't been good enough for beauty shots yet: