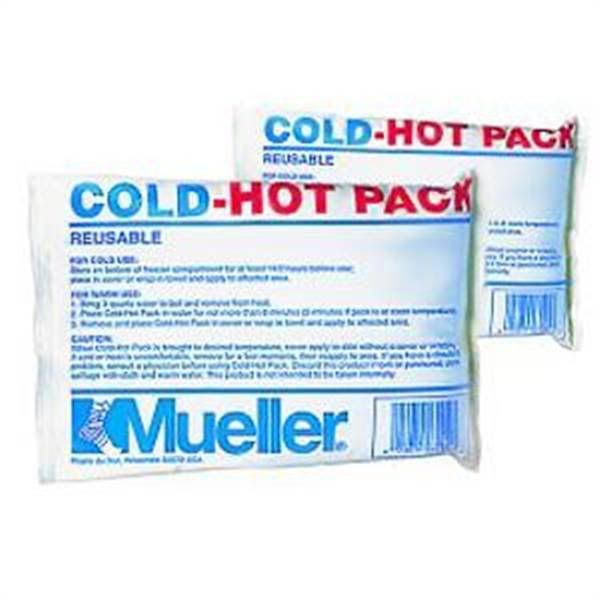 This is my brief review of the Mueller Cold-Hot Pack. This gel pack, provides a good level of cooling to joints of a period of time. It stays cool for atleast an hour and simply goes in the freezer until needed.
Unlike other ice packs, the Mueller does not need ice added to it to make it work as it is kept inside which makes it a lot easier.
I have used it during the day, and it does provide a great level of cooling to the joints. I have found after a a week or so of use, that the pack is great the first time out of the freezer and then subsequently during the day it becomes warmer even if left in the freezer. Another issue is that the pack does not seem to be completely filled so you get dead zones with no cooling liquid that is a tad annoying and the plastic is a little thick. But for 4 quid it does do the job of cooling the joint effectively.